Search Results - Twin Falls Times-NewsAugust 29, 2015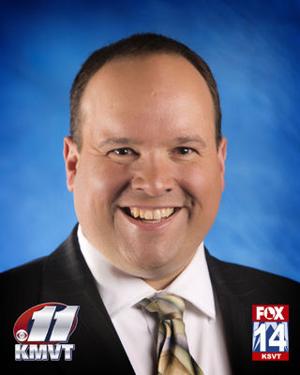 I was working a Sunday night Aug. 28, 2005, in Erie, Pa., at WJET-TV. I remember watching the satellite and just seeing this monster storm slowly moving toward the Gulf Coast and to New Orleans. The image of that storm on satellite is still etched into my memory. Back in those days, I had a weather blog and I was very active in blogging about the tropics. As I was finding information about Katrina, I read the local forecast discussion from the National Weather Service out of New Orleans the day before Katrina made landfall.
Here is just a small part of it:
"Hurricane Katrina is a most powerful hurricane with unprecedented strength. . . Rivaling the intensity of hurricane Camille of 1969. Most of the area will be uninhabitable for weeks. . . perhaps longer. At least one half of well constructed homes will have roof and wall failure. All gabled roofs will fail. . . leaving those homes severely damaged or destroyed. The majority of industrial buildings will become non functional. Partial to complete wall and roof failure is expected. All wood framed low rising apartment buildings will be destroyed.
"Livestock exposed to the winds will face certain death if struck. Power outages will last for weeks. . . as most power poles will be down and transformers destroyed. Water shortages will make human suffering incredible by modern standards. The vast majority of native trees will be snapped or uprooted. Only the heartiest will remain standing..."
That discussion still resonates with me and in my 14 years, I have yet to read such a discussion from the National Weather Service. Katrina reached category 5 status before it weakened to a category 3 hurricane when it made landfall. I can still remember the images of those levees breaking and New Orleans being flooded. Also, the Mississippi coast, which a lot of people don't remember, felt most of the powerful surge that came with Katrina, more than what New Orleans experienced.
Now all eyes are on Erika as it works through the Caribbean. Unfortunately at this point, it's still hard to determine what path and how strong Erika will get as it moves west and to the west-northwest. It has a long way to go and a lot of obstacles in its path. The current National Hurricane Center forecast has it this storm anywhere from the eastern shore of Florida all the way to the Panhandle of Florida. The highest strength of this storm by the National Hurricane Center is just of a tropical storm by Sunday and Monday. As you can see, there's a lot of unknowns at this point.